This year, at the AHA Foundation, we are celebrating our tenth year of breaking the silence, protecting liberty, and celebrating dignity. From evaluations of our impact over the past 10 years, and in looking towards the work that is left to be done, we developed an expanded, bold and forward-thinking mission: The AHA Foundation believes in liberty for all. What this means is that we champion human rights and individual liberties above cultural, social or religious imperatives.
Partisan and ideological divisions are causing ruptures in our country's social fabric. We see freedoms stifled on college campuses and students unwilling to engage with different points of view. The banner of religion is used to justify the discrimination of women and to label any contrary opinions as Islamophobic and blasphemous. Thousands of girls are hurt and oppressed by cultural, social and religious practices such as female genital mutilation and forced marriage in the United States.
Our new mission includes confronting Islamist ideologies – extremism that threatens Western civilization – with rational, Enlightenment thought, and finding new strategies to fight the battle of ideas. To accomplish this,
We will work to ensure free speech is upheld in the face of opposition, censorship and intimidation,

We will aim to strengthen liberties for students by nurturing critical thinking on campuses, and

We will continue to fight to end dangerous traditional practices that oppress and violate the human rights of women and girls.
Will you stand with us to protect the rights of every individual against oppression rooted in extremist ideologies?
You can help support our cause by giving a gift to AHA Foundation $1 Million Challenge campaign. Your gift today can go even further thanks to a $500,000 gift fund provided by several generous donors. If we meet this challenge, the extreme generosity of donors like you will lead to $500,000 in additional funding for the AHA Foundation's life-saving programs, allowing any gift you make to have twice the impact.
With deep gratitude,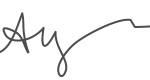 Ayaan Hirsi Ali