The AHA Foundation Challenge
---
BREAKING SILENCE
ENDING HONOR VIOLENCE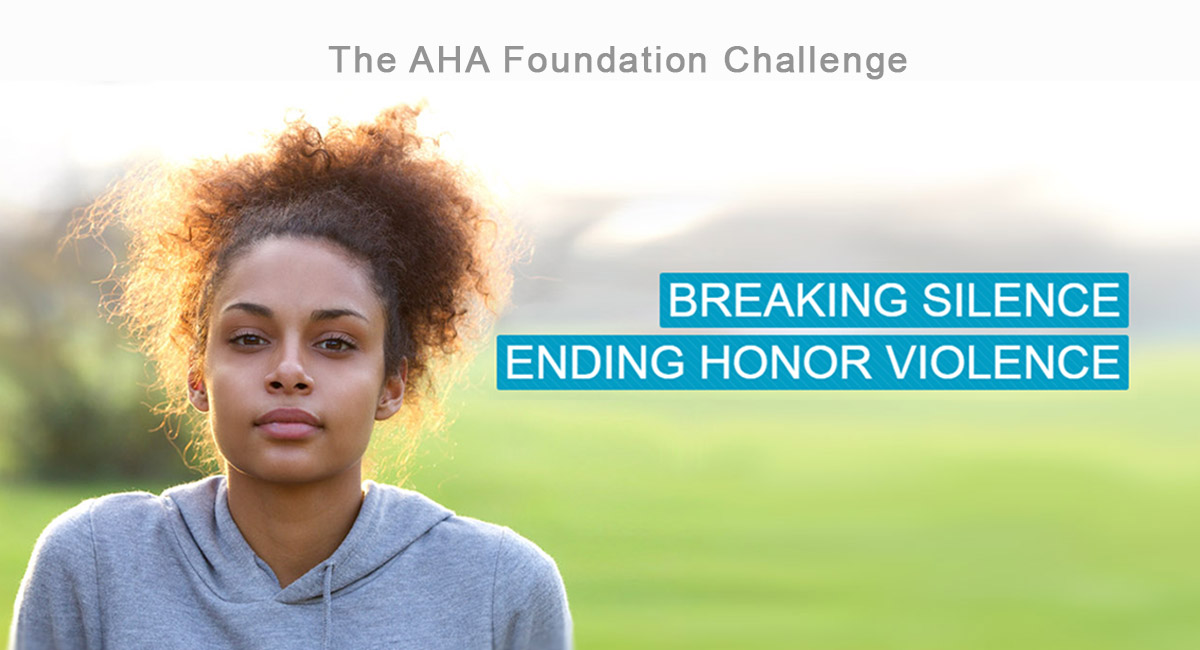 Please stand with us to protect women and girls against harmful traditional practices.
An anonymous donor recently gave a $200,000 contribution to the AHA Foundation. To show our thanks to this donor and make their gift work even harder, we have designated this contribution as a challenge for you, our supporters, to raise the same amount.
If we meet this challenge, the extreme generosity of a stranger will lead to $400,000 in funding for the AHA Foundation's life-saving programs,
allowing any gift you make to have twice the impact

. That means even more life-changing counseling sessions for women trapped in an abusive marriage they never wanted; more police officers trained so when a girl comes to them and says she's afraid her father is going to kill her, they know to take her seriously and work to keep her safe from harm. It means more women and girls who are empowered to choose their own futures.
---