We've recently heard people say that forced marriage "isn't as important" as the other issues we fight, so we wanted to take a minute to address the topic of forced marriage.  As Nazir Afzal OBE, Director of the UK's Crown Prosecution Service (and speaker at the AHA Foundation's Honor Violence Symposium) said, "Forced marriage is the beginning of the abuse."  Today, we received data confirming our knowledge that this abuse is thriving today in the United States.
In many cases, forced marriage is very similar to human trafficking in that it is essentially the sale of a young girl to the husband and his family.  It's not always the case, but in some cultures, a girl's presence is not only not required at the wedding ceremony, but it's preferred that she not attend, as the wedding is seen as a contract between the guardian of the girl and the family who is essentially purchasing her.  As Ayaan Hirsi Ali said, "People think it was some great act of rebellion that I didn't attend my [forced] wedding, but the families actually preferred it that way."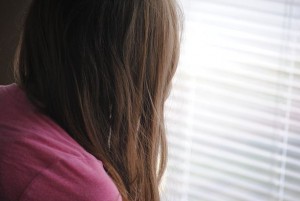 We recently met with a forced marriage victim who found the courage to leave her husband after 18 years of marriage.  She moved from India at the age of two and grew up in Queens.  When she was a teenager, her father decided to take her to India to marry and would not let her return to the US until she married the man they had chosen for her.  Early on, she left her husband, explaining to her family the severe depression and emotional abuse she suffered as a result of the marriage.  As is common in forced marriages, her family shamed her and pressured her until she returned to her husband.  This woman had advantages, including an education and an income, that provided her something that most women who are forced to marry never have – she had the ability and the courage to leave her husband.  She is now ostracized not only by him and his family but by her own family as well.
You may think this is an isolated case, but today, the Tahirih Justice Center released their survey results showing that in the last two years, at least 3,000 cases of forced marriage are known or suspected in the United States.  In one chlling story uncovered by their survey, an underage US citizen was brave enough to go to a domestic violence shelter to seek help when her parents threatened to beat her into submitting to a forced marriage.  Rather than doing their duty to protect, Child Protective Services returned the girl to her family, declining to get involved in such "cultural issues."
Forced marriage is alive and well here in the United States and until we pay attention to the fact that the problem exists, and that it is abuse, it will continue to thrive.