Committed to the belief that stories can be even more empowering when shared, and that empowerment can lead to action, the AHA Foundation encourages supporters to start book clubs as a means of sparking conversation about incredibly difficult topics. These books, spanning everything from honor violence, to forced marriage, to FGM, allow us to inhabit situations that are beyond anything we could imagine on our own.
For more information about starting a book club and ideas on books we recommend, visit our book club guide.
In this spirit of sharing stories, the team behind the AHA Foundation has compiled a list of books that have in some way changed us; inspiring us to alter the way we look at the world around us. We hope you will enjoy them as much as we did.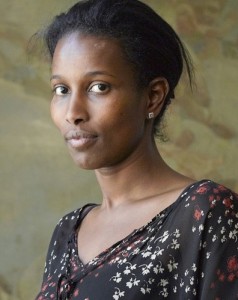 Ayaan, Founder
As I have grown older and changed as a person, so too have my favorite books. When I was young, we read anything and everything; whatever books we could get our hands on. We read thrillers and romance novels voraciously – imagining myself living the adventures of Nancy Drew was always a favorite escape for me – but with so few books we really just read anything that was available. Later on, I loved and continue to be inspired by Charles Dickens and George Orwell. Both taught me valuable lessons about justice and persevering in my beliefs that have stuck with me to this day. I also remain a huge fan of Dostoyevsky.
Amanda, Interim Executive Director
Crossing to Safety by Wallace Stegner
I read Crossing to Safety during a time of great turmoil and of great adventure in my life. My entire department on Wall Street had just closed so I was unemployed and left with the knowledge that I no longer wanted to spend my days in the world of finance, but wasn't yet sure where to turn next. A significant relationship of mine was in its death throes.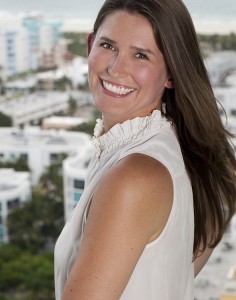 As I read Wallace Stegner's delicious words about the bonds of friendship throughout a lifetime, I was at the tail end of a three-week solo trip to South America where I had trekked to Machu Picchu, marveled at the moai statues on Easter Island, and been felled for nearly a week by a nasty case of food poisoning. I cried my way through the last dozen pages of Crossing to Safety while sitting in the grass underneath an orange tree in a tiny colonial town in Uruguay (coincidentally named "Colonia"), partly because of the pain contained in those pages, partly because it was the end of my South American journey, and partly because of the upheaval I would inevitably have to face when I returned home.
"How do you make a book that anyone will read out of lives as quiet as these?" the narrator asks. But the better question is how this literary classic takes an outwardly ordinary story of two couples from radically different backgrounds sharing decades, milestones, and tragedies together, and turns it into a treasured friend you mourn the loss of once it's finished. Crossing to Safety is my absolute favorite book. It's currently sitting on my nightstand, waiting for the day I'm brave enough for a re-read.
Senior Advisor
The Museum of Unconditional Surrender by Dubravka Ugrasic
I've chosen The Museum of Unconditional Surrender by Dubravka Ugresic, one of my favourite writers, because she stood up to ethnic nationalism in Croatia at a time when there were few critics, and she paid for it dearly as she was forced to leave the country following death threats. In this respect she reminds me of Ayaan. The novel for me is captivating. The book represents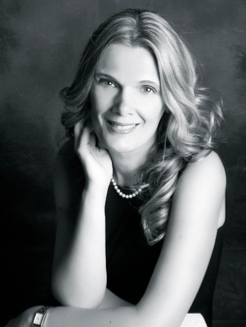 different genres so it's a memoir, fiction and essay collection, which is appropriate given that the book is a collage of life in exile and trying to remember the past as a nation's narrative is being rewritten. The book begins with a description of disparate items found in the stomach of a dead Walrus at the Berlin Zoo. The book follows a similarly disconnected series of vignettes, journal entries, and biographical sketches of people living in the aftermath of war and exile. But like the ridiculous items found inside the walrus such as cigarette lighters and plastic toys, the vignettes taken as a whole provide a powerfully cohesive portrait of a specific time in history, the disintegration of Yugoslavia and the wars that followed and when Ugresic went into exile. She writes like a poet, and her insights on refugees, photography, art, and nostalgia are thought-provoking but in no way didactic. The book is a stunningly beautiful account of the experience of a group of women from the former Yugoslavia as their country falls apart, they become exiles and they have to grapple with aging, identity, loneliness, belonging and loss. The title in Croatian is poetic but almost impossible to translate: Kućni muzej, Priče s diskretnim motivom anđela koji napušta prostor which literally translated in English would read as Home Museum: The Story of the Discrete Motif of an Angel Leaving This Place. My family is from the former Yugoslavia and my parents are from different ethnic groups and religions, and were born in different regions of the country.  With the rise of ethnic nationalism and conflict, I suddenly found myself no longer belonging to these breakaway states because I refused to embrace one ethnic group, religion or side of the conflict.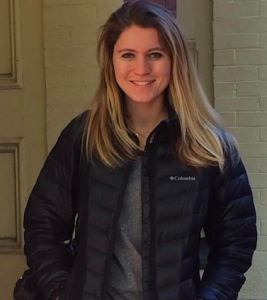 Basia, Intern
Mrs. Dalloway by Virginia Woolf
The best books I have ever read have been the ones that have come alive apart from words of the author and caused me to think differently in my everyday life. Mrs. Dalloway taught me about the power of zooming in; focusing on a single day and all the complexities that are encompassed in an activity as common as preparing for a dinner party. Through a single day, the reader comes to understand Clarissa–her past, present, and future. In my life, Mrs. Dalloway serves as a reminder of how intricate each day and person is; how each moment is complicated and how even simple things can have a big impact.
Emma, Intern
Little Bee (The Other Hand) by Chris Cleave

Little Bee was a book that my mom slipped into the bottom of my bag at the last minute as I was heading off to East Africa last year. Maybe because I rarely read novels, or maybe because I'd packed a million other books, I didn't get around to it until my very last day there when I had time to kill at the airport, and thank goodness I did. I'd never finished an entire book in one sitting, and haven't since, but I did with Little Bee.
In summarizing the story, I'm inclined to agree with the book's back cover, cliché as it may be, which reads, "We don't want to tell you too much about this book…the magic is in how it unfolds". I will say this though: few books, fiction or nonfiction, have made me feel so deeply connected to the stories of each and every single person around me. Little Bee somehow both broke my heart, and left me feeling inexplicably hopeful.