Imagine for just a moment that you are a typical teenager thinking about normal issues. Your mind goes to that amazing person you've got a crush on, then, to college entrance forms you still need to submit, and back to that crush. Now imagine that you are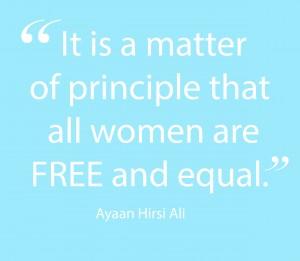 also frightened because your parents have found out about your love interest and are furious. They have told you that not only are you forbidden to date, but that very soon you'll be married to a stranger twice your age. You have also been warned, in no uncertain terms, that the consequences for defying their wishes will be severe – you'll be imprisoned at home, pulled out of school, and physically punished.
What would you do? Where would you go for help?
Many of the thousands of women and girls facing honor violence in the US each year have not had assistance finding answers to these questions. Until now.
The AHA Foundation is proud and excited to announce the launch of the first ever US helpline for women and girls facing honor violence and forced marriage. We could not have done this without friends like you!
To speak anonymously with a compassionate,
non-judgmental Crisis Counselor for free 24/7,
individuals facing honor violence and forced marriage can now
text FREE to 741-741.
Texts are private and secure. 
While in some Western European countries such helplines have been available for quite some time, in the US such a helpline has just now become available after years of hard work. Women and girls in the US now have an easy, fast and most importantly safe way to seek help. They can contact trained professionals in a discreet way, without notifying their abuser that they are reaching out – and they can send a request for help right away, no matter the time. A text line gives these girls a chance to take charge of their lives and escape violence in an easy and immediate way.
To ensure as many women and girls as possible are aware the text line is an available resource to them, the AHA Foundation plans to post public service announcements around the country, in magazines and major transit hubs such as airports, buses and subways. Our sister organizations, working together with us to fight forced marriage in the US, and to respond to women and girls at risk, will also promote the helpline to raise awareness. You can also help by spreading the word in your community.
This long-awaited lifeline for women and girls fleeing violence is also a crucial tool for collecting data on the number of women and girls facing honor violence in the US. Currently, no government agency tracks this information; with reliable data, collected completely anonymously, the AHA Foundation will be better positioned to demand and bring critical resources and awareness to these issues and persuade politicians to enact legislation that protects victims and women and girls at risk.
Rather than feeling powerless and afraid, women and girls across the US have the resources to reach out for immediate help – thanks to your partnership!
Please renew your support of the AHA Foundation today to help promote the helpline to women and girls around the nation and fuel other life-saving programs.