Dear Friend,
I hope you and your loved ones had a lovely holiday period and have started off the new year in good health and high spirits. It's often difficult going back to work in January, but at AHA Foundation we cannot afford to stop.
2022 marks our 15th anniversary year. Despite all of the great victories we have achieved with the support of people like you over the years, there is still so much to do to secure liberty for all. We must not rest on our laurels and are as committed as ever to eradicating abuse against women and girls, combating Islamism, and defending free speech.
In this fight, one of our most powerful weapons is our voice—because breaking the silence is the first step in ending abuse. This month, we look back on the stories from 2021 that helped to break the silence about our causes and resonated the most with you. They come from brave survivors, advocates, students, and dissidents. You can find their blogs here.
Also in the blog this month is an interview with a woman I have long respected and admired: Raheel Raza. She is a bold and brave Muslim reformer, who refuses to be silent on the extremist teachings of her religion today. She advocates for a progressive interpretation of Islam so that those who are oppressed under misguided and politically-motivated versions of it can be free. Read our interview with Raheel here.
Later this month, I will be hosting four webinars through our Critical Thinking Fellowship college program across two days, the 25th and 26th. I will be discussing women's rights, child marriage, and cancel culture's effects on campus. I am excited to engage with and challenge young minds on college campuses. I hope you can join us too. Will you also help us spread the word about these webinars on social media? You can find out the details and register for each here.
Thank you once more for all of your support, not just in 2021, but over the past 15 years. Thank you for fighting with us for liberty for all.
With warmest wishes,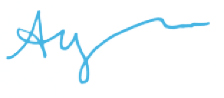 Ayaan Hirsi Ali, Founder