Dear Friend,
The past 18 months or so have been a whirlwind. Through it all, the team at my Foundation kept working tirelessly to defend women and girls, promote free speech on campus, and combat Islamism. I am excited to share with you our latest wins.
AHA Foundation has received 3 years of federal funding from the Department of Justice to provide anti-FGM training to frontline professionals in Chicago North Side. This is the first federal grant my Foundation has received—an achievement that would not have been possible without your loyal support.
How did we win this grant among dozens of other applicants? What is it about our work that stands out and what does this mean for the hundreds of women and girls at risk in Chicago North Side? Our Senior Consultant Lisa Brett answers these questions and more in our blog this month.
Meanwhile, for the first time ever, the American Medical Association is hosting anti-FGM training on its website—a course created by AHA Foundation! We spoke to Dr Jodi F. Abbott, the AMA Education Hub's Medical Director, about this exciting new alliance. You can read that interview here.
December 15 will mark the tenth anniversary of the death of my dear friend Christopher Hitchens. Among other things, he was a great supporter of women's rights and a committed foe of Islamism. In his memoir, to the question of who his "favourite heroines" were, he answered: "The women of Afghanistan, Iraq, and Iran who risk their lives and their beauty to defy the foulness of theocracy." I pay tribute to him here—and hope that you will help keep alive the spirit of freedom that he so eloquently championed.
Just as Christopher supported the rights of women to be free from religious and cultural oppression, I always aim to amplify the voices of survivors. Our success in Chicago and with the AMA would not be as meaningful to me without the support we receive from survivors of oppressive cultural practices. Despite all the difficulties they have overcome, many choose to join our fight and share their stories to give other girls the strength to also triumph over their difficult circumstances. Sahara is one of them. In the fight for freedom, she showed remarkable resilience. Read her story here.
In January, I will be giving four webinars to students through our Critical Thinking Fellowship college program across two days, the 25th and 26th. I will be discussing FGM, child marriage, Islamism, and cancel culture's effects on campus. Save the date and stay posted for more information, coming soon.
Thanks to your support and generosity, our life-saving work against FGM in the U.S. has been recognized and amplified by the Department of Justice and the American Medical Association. If you have not yet had a chance to renew your support this year, please send it now. Help fuel this momentum until every girl is free from the abuses of FGM, child marriage, and honor violence.
Your gift can now go even further thanks to our generous donors who pledged $15,000 in matching funds. Please send your gift now to help us unlock these funds. All gifts will be doubled until we reach $15,000.
Thank you again for everything you do,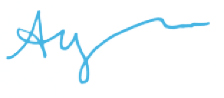 Ayaan Hirsi Ali, Founder